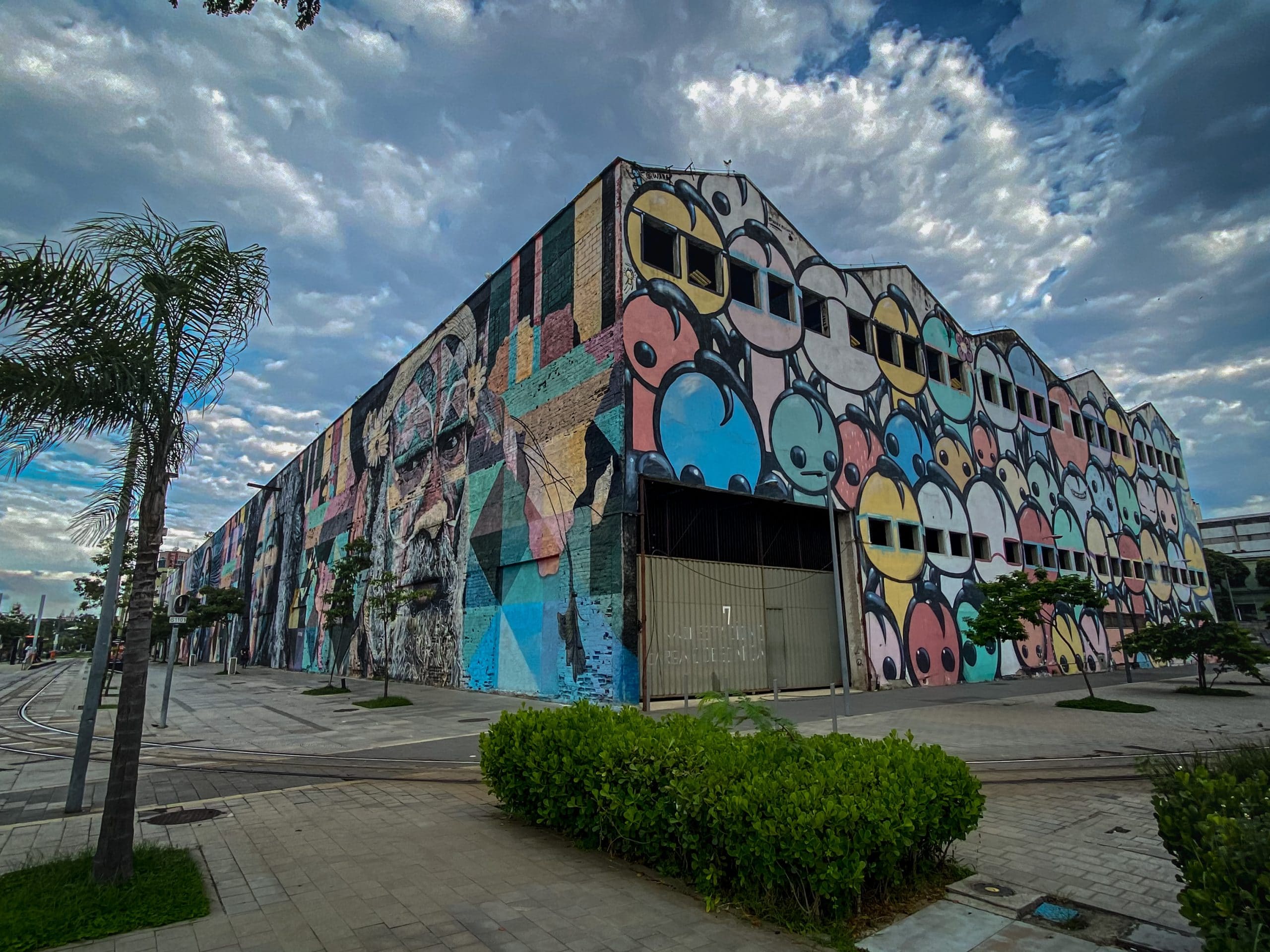 Working from Brazil during a Pandemic

After contracting COVID in the Miami airport in December 2019, I decided to take my antibodies on the road. Having been cooped up in my home for most of 2019, the thought of working from somewhere with a warm climate instead of a basement in Colorado felt like the best move.
Granted, Brazil was not doing well on the pandemic front, and Bolsonaro was competing with Trump for who could be the most controversial when it came how to the virus but having just recovered from a mild case and my plasma donations coming back antibody strong, I wasn't worried about getting sick in South America.
Digital Nomad is a term referring to those who are location independent. Due to worldwide lockdowns, this small community has grown considerably. I work from home 75% of the time, even pre-pandemic. However, I do not consider myself a Digital Nomad. 25% of my meetings are face-to-face in the region I live, and I have meetings throughout the day (during normal business hours), so I can't exactly pack up and move to Croatia for the year.
What I can do is work from abroad for a month or two, here and there, while we see how the pandemic is going to play out. I took advantage of this situation a few times.

What follows is my personal experience in Brazil. It is what I shard with friends and family while down there. I hope to follow this up with a logistical post soon.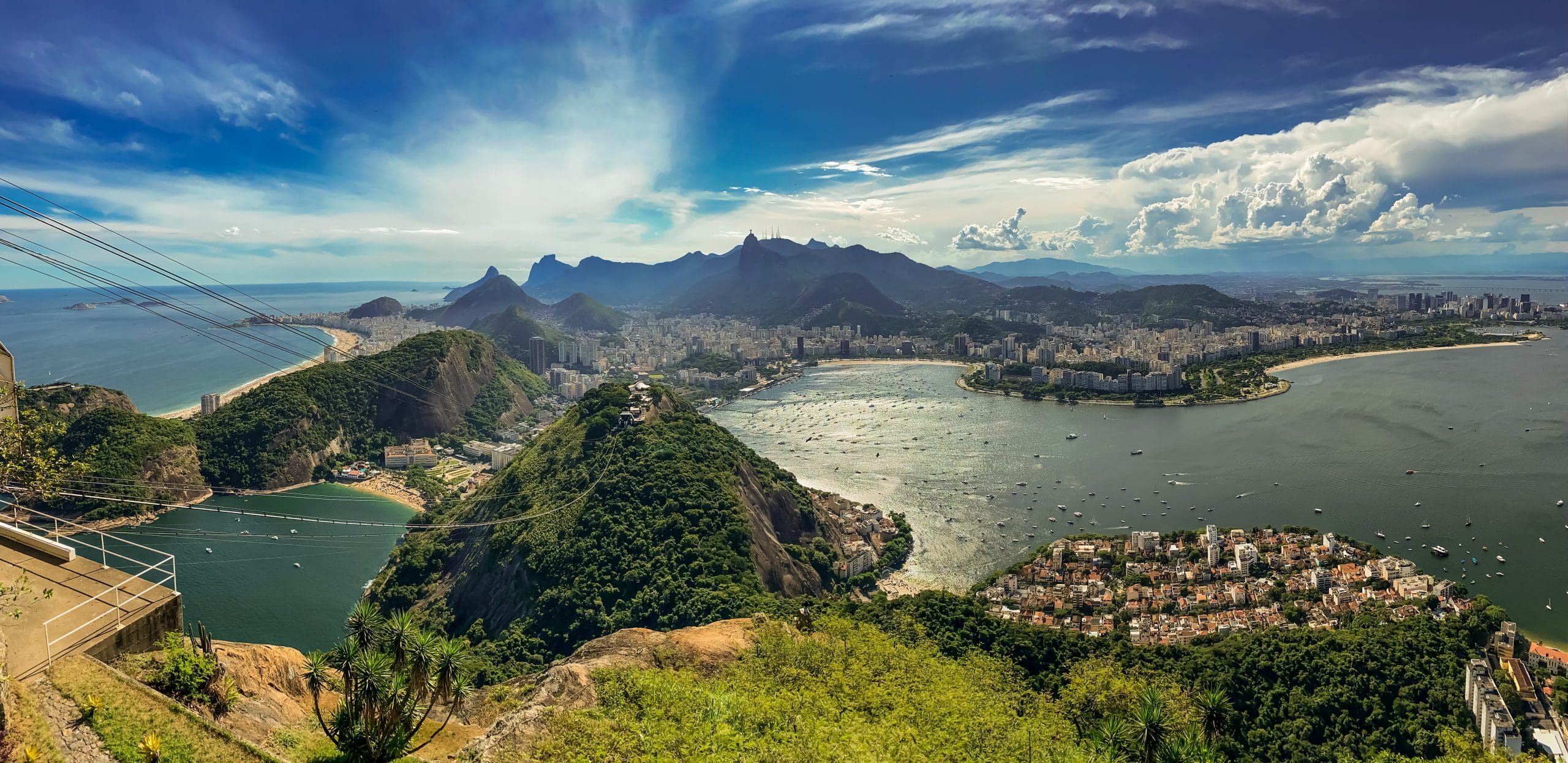 My first full day in Rio was spent checking off all the major sites: Cristo Redentor, Sugarloaf Mountain, Maracanã stadium, Catedral Metropolitana de São Sebastião, Escadaria Selarón, and lunch at a churrascaria.

It was a nice day out and I didn't have work, so I figured I should take advantage. Now I'll have the rest of the time to just hang out in Copacabana and chill out when not working.

Out of all the countries I've been to since the pandemic, Brazil is the most lax, which is probably why they are #3 in the world in terms of COVID. I needed a negative test to get into the country, and masks are worn on public transportation and inside some public facilities, but if there are actual rules, they are not enforced. Thousands of people are out around Copa and many don't have masks. Social distancing doesn't exist. Beaches and bars are packed. The police (stationed on every corner) don't care.

Technically it's Carnival, but all the normal festivities have been cancelled.

I'm glad I came here armed with antibodies because it's not a real safe place for those who haven't had it already.

Overall I love this city. Giant urban pockets sprawl in valleys between monolithic granite hills and lush greenery. Concrete meets sand on beaches that stretch for miles in every direction. The people are pretty.

It's a rough city though. Crime is a big problem here. The favelas are not far from the fancy tourists areas. I've felt safe so far. I've just got to keep my wits about me and my belongings close.
City of God has always been one of my favorite films. It came out before I was very well traveled and it scared me away from Brazil at the time. Today I went into one of the favelas that inspired that film.

My local guide was a 21 year old kid who was cast in another film about the favelas when he was 10. The film was called 5x Favela.

Pablo met me in Copacabana. We traveled through the tunnel and into what seemed like another city; a makeshift city situated on a hill to the south of Rio proper.

Rocinha has been around a long time and is the largest favela in Brazil. Footage of the place has been used in Marvel movies and Call of Duty video games. About 200,000 people call it home. Most of whom came from (or their parents or grandparents came from) other parts of Brazil in hope of more opportunity in the city.

We rode on the back of motorbike taxis to get up into the main part of the favela.

Rocinha didn't feel like the place portrayed in City of God, but Pablo assured me the film was true to what the favelas were like in the past; even the very recent past. Power in Rocinha changed from the "blue mafia" (ADA) to the "red mafia" (Red Command) in a war fought on the streets just a few years ago.

Going into a favela the wrong way runs the risk of falling into the traps of dark tourism and being accused of "poverty porn", but going in with a local organization and with a 1:1 guide who was raised in the favela is a positive thing. I spent money at the locals shops, ate at a local restaurant, and came out with a new perspective I can share with others.

The favela felt safe. The mafia is obviously bad (drug and arms trafficking, etc.) but they do take care of the community in a way the government has failed to. Pablo feels safer in the favela than in Copacabana because of the community. He also said no one will mess with tourists because they know tourism is good for the community. 

After seeing all the tourist spots yesterday, and having settled in Copacabana, I felt it was important to see this part of Rio as well. I'm glad I did. Pablo and I talked about life in the favela, but also his life in general, his trip to Germany to act, Brazilian politics, and his dream of someday living abroad.

First real caipirinha and churrascaria since I've been here.

I made the mistake of saying yes to everything and then trying to keep up. I was stuffed within 20 minutes.

Everything was amazing except for the chicken hearts. At least I know what chicken hearts look like now. Won't be making that mistake again.

I'm always open to new things but I have yet to find an animal organ that tastes better than flesh.
First work day since I've been down here.
I am 4 hours ahead of Denver though, so work didn't get started until noon.

I spent the morning walking Copacabana beach.

Thousands and thousands of people, letting it all hang out. Young, old, big, and small…families, couples, runners, and sunbathers.

Lots of vendors. They aren't pushy, but it does get old telling them I don't want their food, drink, marijuana, or coca. I understand they need to make a living though. And I am one of the few foreigners around.

It is the nicest city beach I've seen, although I doubt I'll be spending much time there. Busy beaches have never been my thing.
Luckily there are plenty of other beaches in Brazil and things to do in and around this city in my off time.
Where the girl from Ipanema is from
I woke up in a bad mood this morning. I experienced my first hangover in over a year on Friday. Then I flew to Foz early Saturday morning and was kicking myself to booking my flight, lodging, and transport as a package deal when I could have saved half by just doing it myself.

The resort I'm staying in is geared toward families and there are Monica's Gang cartoon characters everywhere. The one bar in town I wanted to check out has closed down indefinitely due to COVID.
But then I got to the Falls and all that crap went out the window.
Pictures and video will never do them justice, but I'll try anyway.
I've seen powerful falls before, mostly in Iceland, but never an entire complex of them. 200-300 falls on any given day. This is one of the new 7 wonders of the world for good reason!
Unfortunately, the Argentina border is closed, so I was only able to visit from the Brazilian side, but no complaints here.
Headed back to the apartment in Rio to finish out the work week.
Got up early and flew off a mountain before work.
I've never been skydiving, but hang gliding is way better than bungee jumping or parasailing/gliding!
I would do this every morning!
Starbucks Brasil Copacabana
I woke up this morning to learn Denver had been covered in a foot of snow and Nick Cave had surprise dropped his latest album. It made me a little homesick. I wanted to put on headphones and listen to the new album while Isobel snuggled up and watched Frozen and Jamie snored (I mean slept) next to us. That wasn't possible though, so I went for a walk and ended up in a Starbucks. I don't even go to Starbucks on purpose at home, but it just felt right this morning. I found a couch, put earbuds in, listened to Carnage, and watched local students and professionals tap away at their laptops while enjoying free WiFi and subpar coffee.
Real Gabinete Português de Leitura
Went to the library on my lunch break today. Couldn't read anything there, but it was pretty.
"Coincidicing with Rio's 2016 Olympic Games, Brazilian artist Eduardo Kobra painted a 190-meter long wall in the city's former port area. Entitled 'Etnias', the 3,000 square meters large mural shows five faces from five continents, relating to the olympic rings."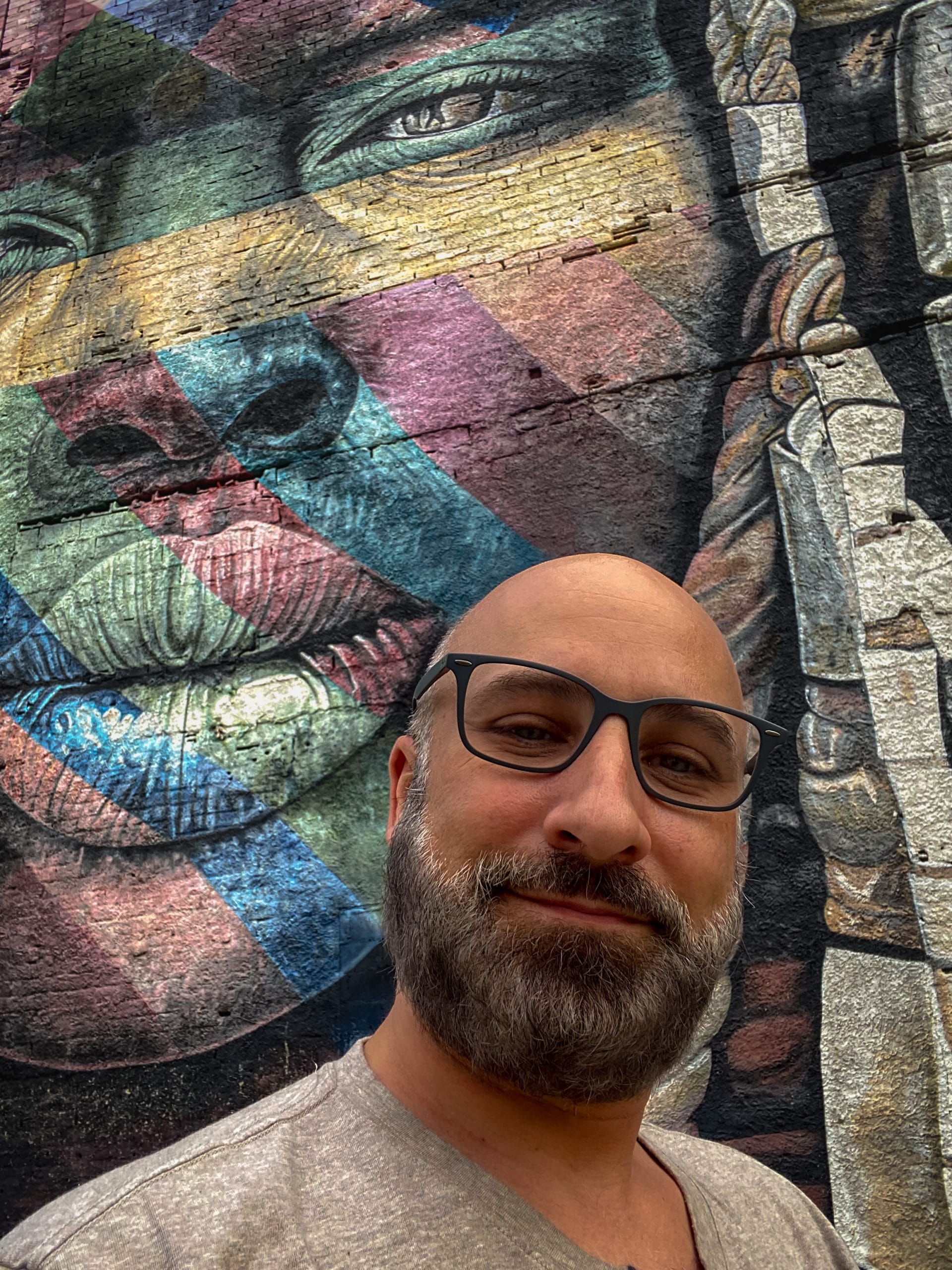 Tchau Rio! Obrigado!

I only planned on staying in Rio for a few days. I ended up here for two weeks. One reason is because other places I wanted to visit were having a hard time with COVID, another is because I had the perfect work/live apartment here, but the main reason is I just like it here. There are good, bad, and ugly aspects to every city, and all three are extreme here, but I really like this place. Probably my favorite South American city yet.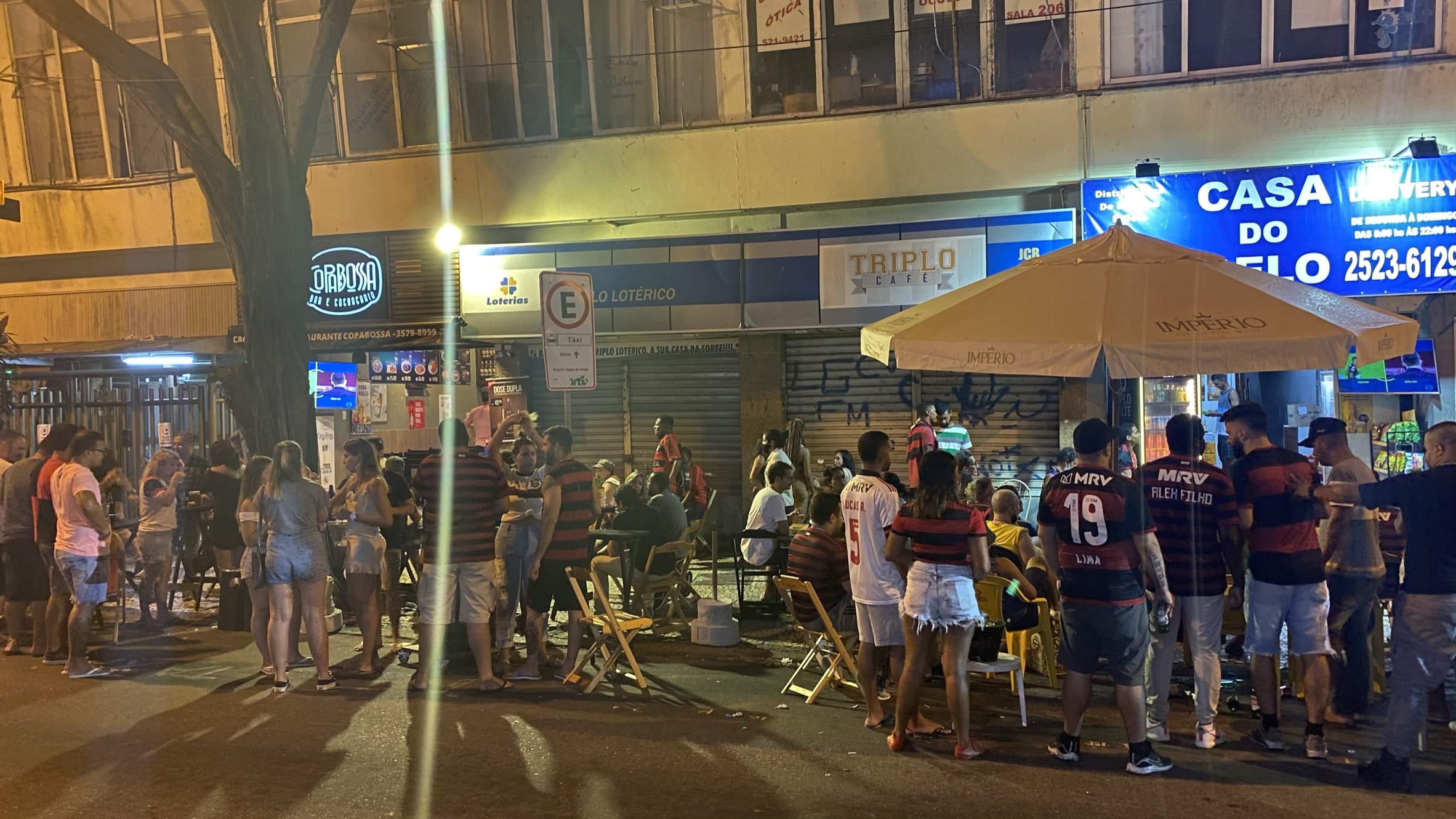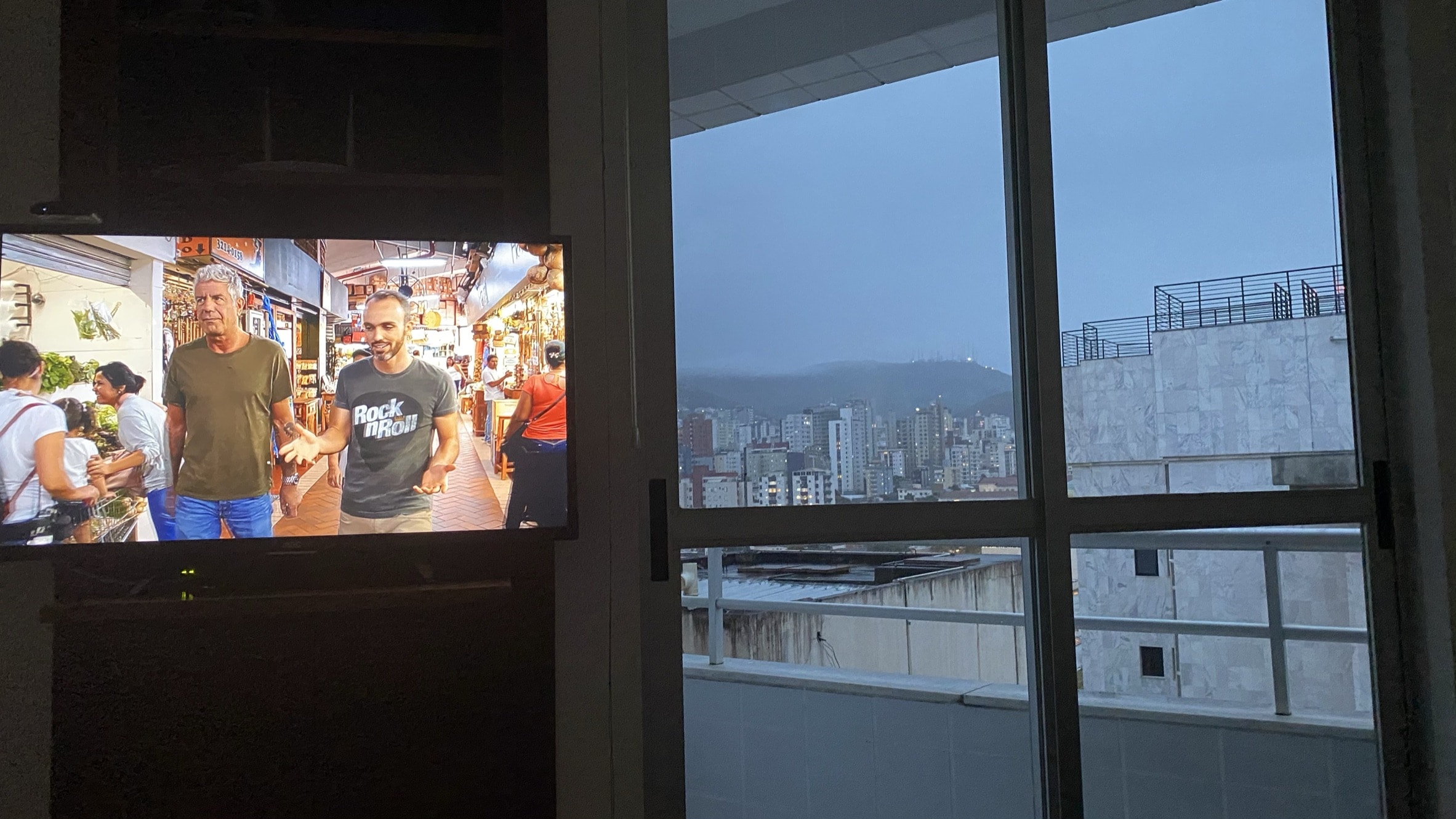 "Chances are you have never been here. In fact, it is likely you have never even heard of this place. Tourists don't really come here. There are few hotels, no major attractions. The state of Minas Gerais, Brazil. It's about the size of France, covered by farmland, mountains, and savannah. Belo Horizonte is the capital, a center for the Brazilian banking and tech industry. A planned city. Built in the late 1800s. Five million people live in the metropolitan area. It's one of the fastest growing cities in Brazil, in the world in fact, yet it's still relatively unknown to the outside world."

– Anthony Bourdain, Parts Unknown 5 years ago.

"Sold!"

– Me, booking a flight and apartment 5 days ago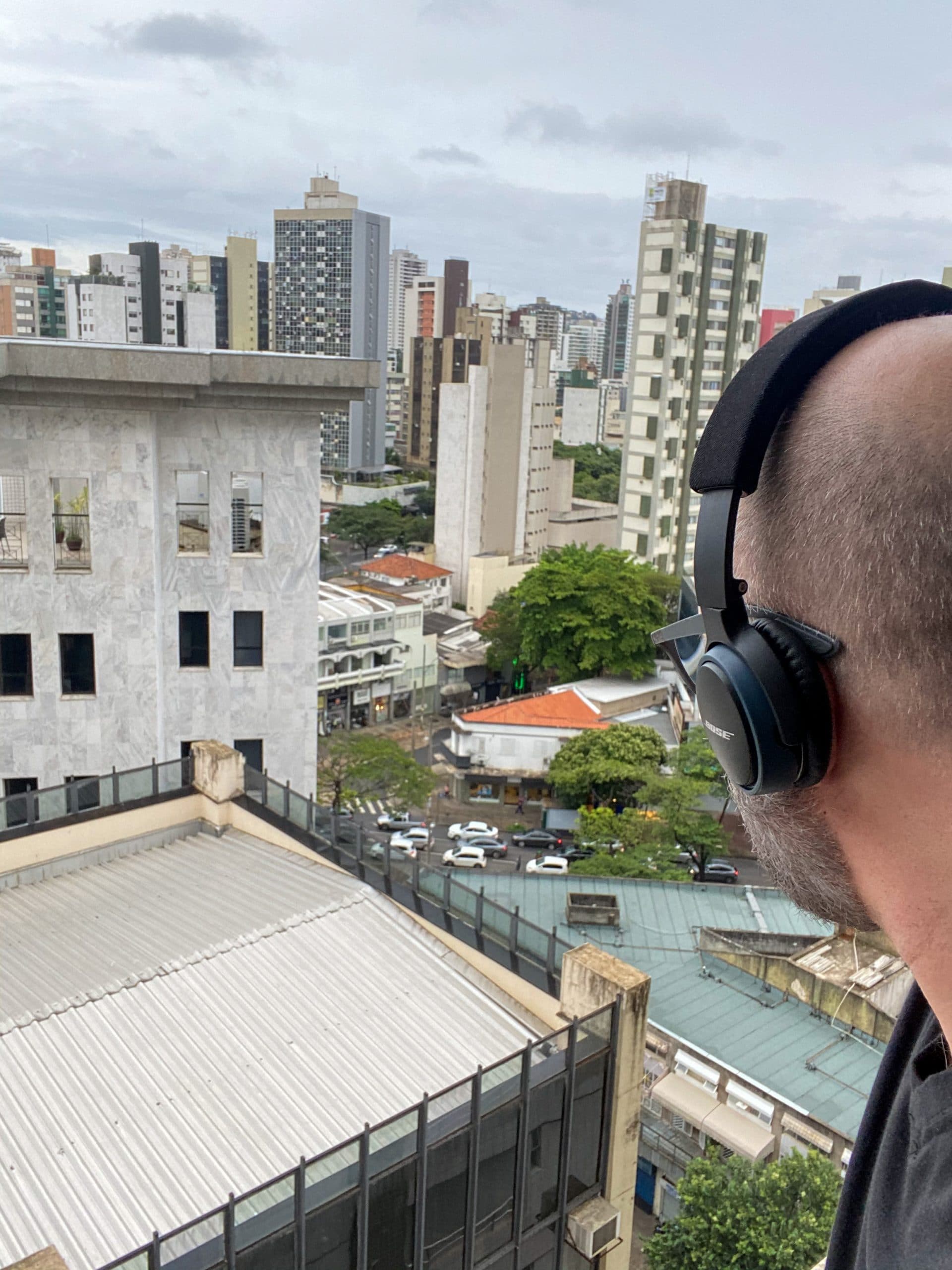 Mercado Central de Belo Horizonte
Sometimes I post photos of food while traveling. I rarely have anything to say about the food. But I also rarely come across something like this.
I am in the Mercado Central in Belo Horizonte right now. I ordered a Coke and some food. They brought me a large beer and a plate of tenderloin chucks large enough to feed four.
I experimented with the sauces and ended up overdoing it with the hot sauce, so I asked for a Pepsi because I saw a woman drinking one. They brought me a Heineken.
That's when I decided to try mixing one of these little red peppers with the tenderloin.
Holy shit! Not what I was expecting!
It is a pepper. It's full of little seeds. And the flavor is close to that of a habanero. When you bite into it, it pops and hot juices burst out. You brace yourself for the inevitable burn, but it never comes. It's all the great parts about the hottest of peppers, but without the pain.

I love the hottest of hot, but I never realized you could have that flavor without the burn.
I don't really eat tomatoes, but I have to imagine this little pepper would be the offspring of a habanero and a tomato, if said offspring inherited the best features of each.
Anyway, now I'm buzzed, uncaffeinated, and feeling like my visit to the market was successful, if a bit misunderstood.
Today I spent seven hours exploring the best modern art museum / botanic garden / park I've ever been to.

Situated on billionaire Bernardo Paz's private land in the middle of the Atlantic Forest, Inhotim is like nothing I've ever seen before.

5,000 acres of beautiful scenery, with 23 art galleries (most housing an exhibition by a single artist) and countless works in the least likely locations.

I don't know why this isn't one of the top tourist destinations in South America.
The night before I went to Inhotim, I didn't know how I was going to get there. It was about an hour outside the city and I didn't have a car. I took an Uber Black to dinner that night and decided to ask my driver if he'd want to take me there and back for a flat fee. He didn't speak English, but we worked it out.

It was a mutually beneficial arrangement and he is now my driver.

He took me to Oura Preto this morning. It's an old colonial mining town with an extremely rich history, including the first (failed) rebellion against the Crown. It was one of the most visited tourist spots in Brazil pre-COVID. I was the only tourist in town today. By the looks I received, I may have been the first tourist in quite some time.
This is the rest of the quote by Anthony Bourdain…

"But if you travel through Brazil and you talk about food, which I have and I do, you hear about this place. You hear about it seemingly a lot. I've been told time and again, this is where the best chefs come from. The question is, why don't you hear that outside of Brazil? Why hasn't the cuisine of Minas caught on worldwide?"

I've ate well here. And I'll probably eat well here tomorrow. But tonight I wrapped work too late and everything is closing down earlier due to COVID restrictions. So tonight I will be ordering in.

I've had a great experience this week in Minas Gerais, but tomorrow night I head to São Paulo for my last stop before going home
My last day in Beagá.
While COVID is on the decline is many parts of the world, it is rapidly getting worse in Brazil.

There are new restrictions going into effect this weekend in many states.

I have avoided hot spots throughout this trip and I just made a last minute change to hang out in the Hilton in Rio for my last couple days.

I can't avoid a little time in São Paulo first though, so I'll just be doing my best to avoid crowds and indoor spaces.

My antibodies should still be strong, but I'm also all about being responsible and following the regional rules when it comes to this stuff.
São Paulo is the 4th largest city in the world, with over 21M people. It's the New York City of South America. It's also known for traffic and violence. I've never had a desire to come here. It's intimidated me ever since I saw aerial footage prior to having traveled.

Today was a strange day to be here. If you've ever been somewhere preparing for a hurricane (or any sort of natural distaster), you can imagine the mood. By the time I get done with work tonight, this city will be on lockdown. And people are pissed! A lot of the small businesses that have survived the past year are not sure they will survive the next couple weeks.

An extremely volatile political situation, the high violent crime rate (the woman who showed me around today did so in a rented car because her car was just stolen and then she was robbed when taking photos of where her car was), mixed with the anxiety about the lockdown, and a group of truck drivers who are blocking highways and trying to shut the city down in protest of new fuel taxes, makes for an interesting place.

The old town area, which would be the cool spot in most cities, was real bad. We drove through homeless encampments and open air markets for stolen goods in front of an abandoned cathedral…and by people defecating on the street. Although I'm hearing that area is paradise compared to the area they call Crackville.

There are cool neighborhoods too; safe neighborhoods. The Japan Town area was happening. And Vila Madelena, where I'm staying, is the artsy hipster area with lots of cool bars and restaurants, but it's pretty quiet right now.

I'm glad I was able to see the city. I learned a lot in the 6 hours I was out today, but it's not a good time to be here. I'll be flying out tomorrow.
I'm back in Rio.

No true lockdown here, but bars and restaurants have to close at 5pm. There is an 11pm curfew.

I decided to forgo the Airbnb experience and checked into the Hilton instead. They have a bar and room service open until 10:30pm. I'm here until 11:30pm tomorrow night, then I start the journey home.

Sounds like everything is gradually getting back to normal in Colorado, so this will probably be my last "work from abroad" trip.

Just gonna enjoy the view from my room for awhile so I can remember it when I'm back working from the basement.
Feijoada is a popular dish in Brazil. It's a bean and pork stew that uses every part of the pig.

It's usually served on Saturday, but this place has it all week. They say this place is a tourist trap, but because of the prices, not the food.

The food is legit.

While it's much more flavorful than Colombia's bland Bandeja Paisa, it shares all the gluttonous characteristics.

I believe the kale is just there to make you feel less like the animal you're consuming.
I just arrived back in Colorado.

There were some back-and-forth conversations between the American Airlines agents in Rio because I didn't have a negative test result (I had my positive test result from late December and a letter from a doctor saying I had recovered), but it only took a couple minutes to work out.
I was never asked for proof of recovery or test results in Miami. The immigration agent asked me quite a few questions about why I was in Brazil, and about my other travels since October, but no real issue there either.

Brazil was amazing but I probably wouldn't recommend going right now. New restrictions went into effect in most places a few days ago. Bars and restaurants in Rio have to close by 5pm and there is an 11pm curfew. Bars and restaurants in São Paulo are delivery only for at least the next two weeks.

I didn't make it to Salvador because I was advised it was pretty bad there. Brasilia was on lockdown too.
I spent my time in Rio (when it was wide open), Foz, Minas Gerais (Belo Horizonte, Inhotim, Oura Preto…all were wide open), and São Paulo (for a couple days before lockdown).

Masks were required everywhere indoors and on public transportation and in Ubers. Most people wore masks outside as well, except for on the beach.

I'm lucky to have gotten through my trip with most things open. I feel so bad for those in the service and tourism industries who are being hit hard, again, as well as the very sick and those caring for them. And for the entirety of people who live in Brazil, because they are all suffering in a game of extreme politics on both sides.