Travel in Afghanistan in 2021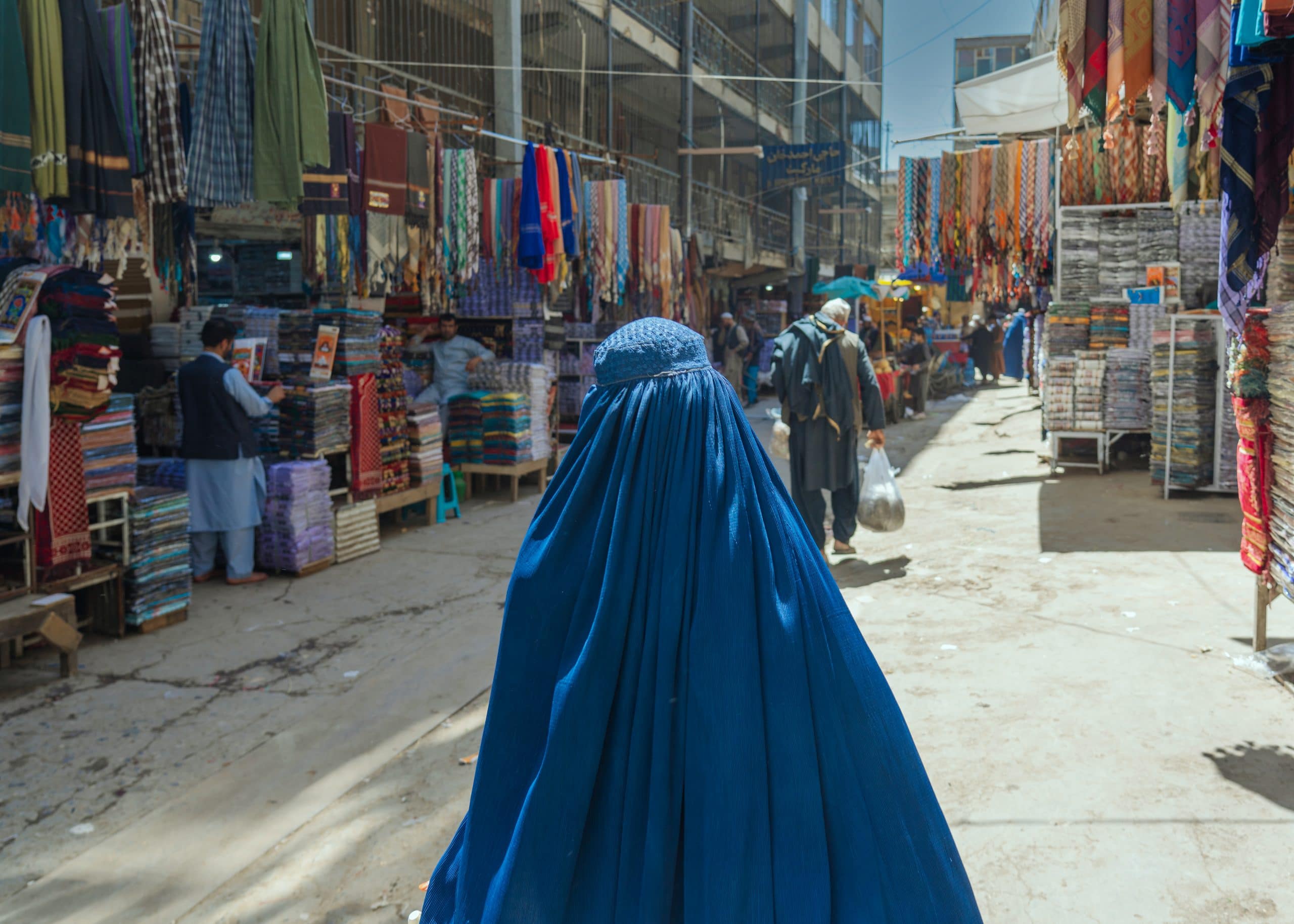 Arriving in Kabul, I immediately knew I wasn't in Kurdistan anymore.
The first thing I saw while exiting the airport was a white NATO surveillance blimp overhead; always watching. The entire airport was surrounded by 15 ft concrete blast walls. Heavily armed soldiers were everywhere.
I met my local guide, Hadi, outside the airport. When I got in the car he warned me about keeping my window up so I wouldn't get my phone stolen.
The streets were insane. So much traffic. And it was really hot in the car with the windows up.
I didn't feel unsafe, but I would be lying if I said I wasn't a little nervous being stuck in a mass of traffic in a city where bombs go off regularly.
We went by The National Museum, which used to be one of the most important in Central Asia but has been looted and hit by rockets and isn't all that interesting anymore, and then we hit a few other sites and got some local clothes made before heading to the guesthouse.
Local clothes are necessary to avoid unwanted attention.
My guesthouse was entered via a restaurant, and behind multiple doors and gates with CCTV cameras. I felt safe and secure there.
To enter Afghanistan, I needed a Letter of Invitation. The person who signed that letter (Noor) was responsible for me while I was in country. My safety was his #1 concern. I was with my guide, Hadi, almost the entire time I was in Afghanistan.
Kabul was pretty much what I expected it to be. Chaotic, loud, and alive. Checkpoints everywhere. Rifles everywhere. At night, the smell of sizzling kebab flooded the smoky streets.
The people who live in Kabul are some of the most resilient in the world. Bombs go off; the people go on with their lives.
When I inquired about visiting Afghanistan I was told I couldn't visit Bamyan. The Taliban control more than half the country. Going through one of their checkpoints is not advised. Travel in Afghanistan is done by plane, and flights to Bamyan weren't running anymore.
When I arrived, my fixer informed me he had ran cars on the long road (the short road is completely controlled by Taliban) and hadn't had any problems, so they guaranteed it was 85% safe (the pinnacle of safety in country).
Bamyan is the most beautiful and safest part of Afghanistan, so I decided to go.
We left Kabul at 4am. Another car left 15 minutes ahead of us and would call if there was any trouble. The road is controlled by the government, but the 4 hour journey went through Taliban-supporting villages. And government troop loyalty isn't exactly set in stone. Part of the road is protected by a local commander who controls 500 militia who hate the Taliban.
We got through without incident. I was told not to look out the window (or make eye contact with anyone) until we got to the Hazara zone safely. But wearing local clothes and having a scarf over my head helped me blend in. I wasn't even asked for my passport at the checkpoints.
The risk was worth it. Bamyan and the surrounding area was a highlight of the trip (more on that later).
We returned to Kabul on the same route a couple days later without incident.
Unfortunately, there was a roadside bomb a few hours later, which caused a friend of mine (who had arrived a couple days later) to have to postpone his trip out to the region.
Band-e-Amir National Park

This is why I took the risk of driving to Bamyan.

Band-e-Amir is the one National Park in Afghanistan. It's mindblowingly beautiful. It's also always been safe, throughout all the wars. It's a little piece of paradise in a country that's been through hell.

My driver, Ali, was from the area and took me to all the best viewpoints.

I met locals, got a sunburn, and figured out how to turn my scarf into a turban to protect my bald skull.

I wish I had more time so I could've camped there.
The giant Buddhas of Bamyan were the historical and cultural highlight of Afghanistan. They stood (180 ft tall) for around 1,500 years before the Taliban blew them up in 2001.

I didn't think visiting the niches would be all that exciting. It was amazing though.

Even before the Taliban destroyed the statues, they were shadows of what they were a thousand years ago, when "the golden hues sparkle on every side and the precious ornaments dazzle the eyes by their brightness".

What I didn't realize was that I'd be able to climb up into the space where they stood, and hang out in the monk caves, and experience the view from where their giant eyes used to watch over the valley.

This is the same place hippies sat, smoking hash, when Bamyan was part of the hippie trail in the 60's. And the same place traders would travel on the ancient route between China, India, and Europe.

The crazy thing is, the Hazara people who live in Bamyan have been Muslim for over a thousand years. Buddhism doesn't exit in Afghanistan. So why blow up the statues? So ridiculous.
Shahr-e Zohak dates back to the 6th century.

The Ghorids built it to keep an eye on the valley.

Genghis Khan's grandson was killed here, causing him to kill almost everyone.

The colloquial name Zohak is taken from the legendary serpent-haired king of Persian literature. Local legend is he was a vampire.
Shahr-e Gholghola (the City of Screams) is the place where Genghis Khan laid seige to Bamyan.

It's also a great place to watch the sun set over the town and Buddha niches.

I met a few locals up there who asked to take photos with me. Bamyan is a lot less conservative than other parts of the country, but it was still surprising (and refreshing) to see young women up there with a male friend, and posing for selfies with a stranger.
The Bamyan area ended up being my favorite place on this trip.

The cooler weather, laid back atmosphere, and gorgeous surroundings made for a perfect respite from the busy cities and blazing heat.

One fun thing about Bamyan was just people watching. So many photogenic old men. I wish I would have asked to take portraits, but I didn't want to impose.

There were also so many school kids. I loved seeing so many little girls, in blue uniforms, attending school every day. Much different than other parts of the country.

With the Taliban gaining so much territory recently, and the uncertain future of the country when all the forces leave, I really hope the people of Bamyan are able to continue to maintain peace in this amazing little pocket of Afghanistan.
I survived the 4am drive back to Kabul and was able to meet up with
Joan
and a local photographer,
Wasim
, in the city.
Wazim took us to the famous bird market. Being with a local with a camera made it a lot more comfortable to take photos with my real camera.
Just like in Iraq, men like to pose with mean or grumpy faces, even if they were smiling right before the shot.
Hadi and I were supposed to fly to Mazār-e Sharīf (Mazar) from Kabul.

The domestic terminal was kind of a joke. No flight info on the monitors (just a Google search screen).

They told us our flight had been delayed a few hours, so we waited around.

When it came time to board, they told us it was a different flight and we didn't have tickets. Our original flight had been cancelled.

At first I was pissed, but then we met three guys in wheelchairs all bandaged up. One of them was crying because of the cancelled flight. They had been injured fighting the Taliban a month or two earlier. They lost 50 of their friends . They have been convalescing in Kabul on their own dime.

The stories they told about the military commanders selling their guns to the Taliban just reinforced how corrupt everything is. So sad. My inconvenience didn't seem so important anymore.

So, we ended up spending more time in Kabul.

That night, I found out from Joan that there was a roadside bomb on the road I had traveled that day. Then the power went out in my hotel room. The next morning I learned three bombs had gone off in Kabul. Two targeted prominent Hazara leaders; the other a power grid. Five people were killed.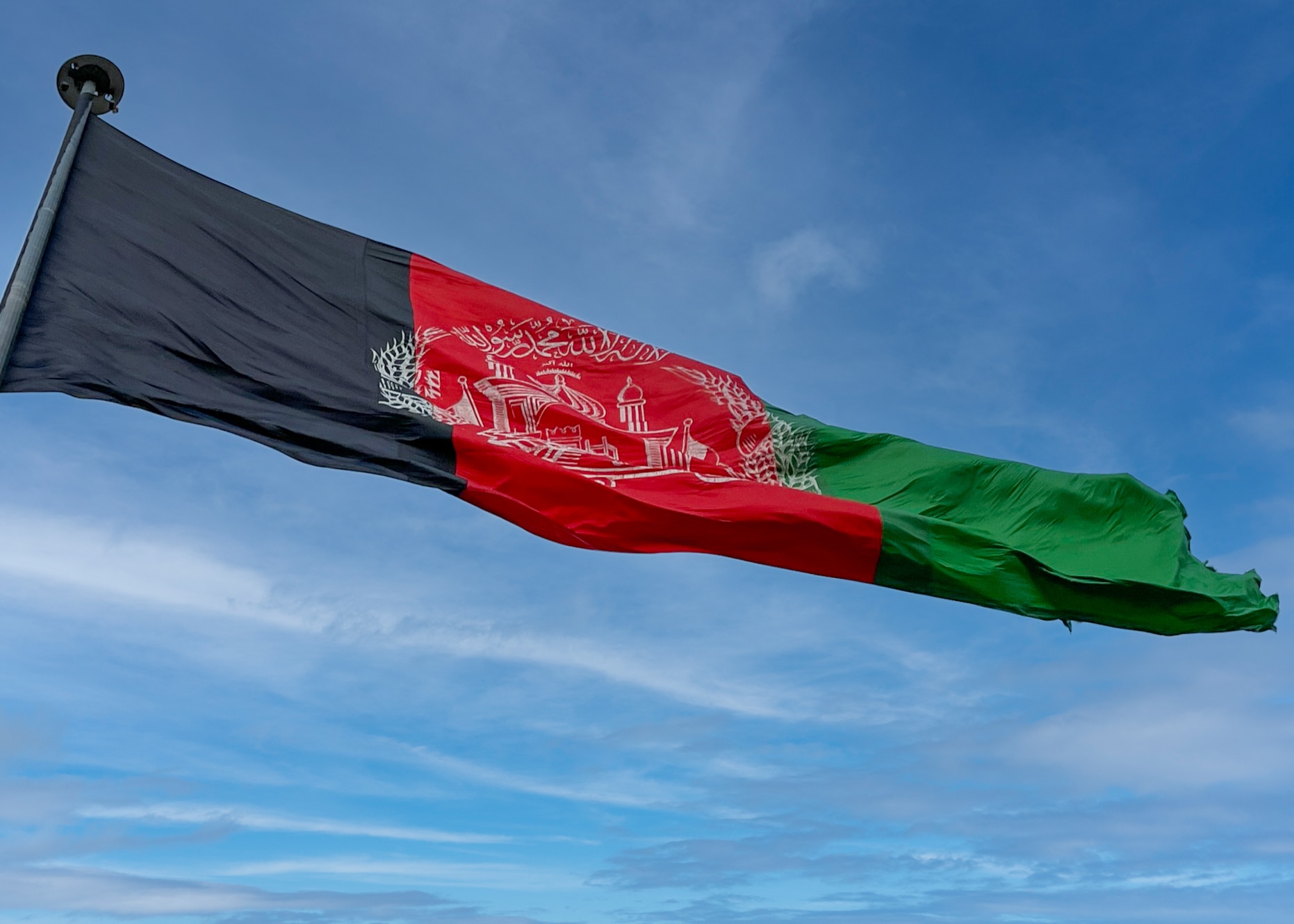 When COVID hit last year, and the future of travel was unknown, I started following some travel bloggers to live vicariously through their stories. One blog, ran by a Spaniard named
Joan
, blew me away. This guy was traveling to places I didn't know were even possible; places like Iraq, Syria, Saudi Arabia, etc.
A year later I would find myself climbing on old Soviet tanks in Afghanistan with Joan.
Because of the cancelled flight, I was able to make it out to the Panjshir Valley.
This is where the mujahideen fought the Soviets in the 80's. It is also the site of Ahmad Shah Massoud's tomb.
Mossoud is considered a national hero in Afghanistan. His photo is displayed everywhere. The man fought the Soviets, and then the Taliban as the leader of the Northern Alliance. He was also a warlord that wasn't always on the right side of history.
He was assassinated two days before the September 11th attacks in 2001.
Joan joined us for the day because his trip to Bamyan was delayed due to the bombing.
It was a great day in a beautiful area and we were lucky to see it. The government closed the road between the Kabul and the valley the next day due to an increase in COVID cases
The fight ran the next day, on the infamous Kam Air. Takeoff was like nothing I'd experienced on a plane before. Almost nothing scares me while flying, but when I felt like we were decelerating when we should have been gaining altitude, added to the insane turbulence, I thought for sure we were going down. But we made it to Mazar safely.

It was 106 degrees when we landed at 5:00pm. It got up to 110 the next day.

Mazar was too hot to really do anything, but sunset at Shrine of Hazrat Ali (Blue Mosque) was worth the visit.

The shrine and mosque were secondary to watching all the families chill around the grounds. People watching at its finest.

Mazar was much more mellow than Kabul. No traffic. A real laid back feel. More beggars and determined kids asking for money though. If I wasn't drowning in my own sweat, I probably could have enjoyed myself there.

Unfortunately, the situation of the ground changed not long after I left…

"In Mazar-e-Sharif, convoys of these anti-Taliban militias roamed the streets Wednesday as civilians mostly stayed at home. "I don't see many ordinary vehicles. It looks like a city at war now," said shopkeeper Sami Faizy."

– Wall Street Journal, June 23rd, 2021
When I was having lunch in Mazar I got an alert from the U.S. Embassy. COVID cases were spiking and hospitals were refusing foreigners.

They recommend all nonessential people leave the country. I was leaving the next day anyway, so we went for ice cream and then hit a couple other sites before flying back to Kabul.

I got my PCR test with results back in about 20 minutes. The rumor is that this place doesn't give positive results. It's just another money grab.

After one last night in Kabul, I was in the airport leaving Afghanistan. I almost bought my 3-year-old a teddy bear in a chadari, but decided I wasn't ready to explain it.
My route home was through Dubai, with night in Istanbul.

When I arrived in Istanbul, there was a guy with a sign with four names listed. My name was on the sign, along with three others who had traveled from Afghanistan. He informed us we would need to quarantine if we left the airport.

My flight wasn't until the next morning, so he said I would have to stay in the departures terminal until then.

I agreed, but when I went to get my bag (they made me check it) I realized I was outside the terminal. So, I caught a cab to the hotel where I spent the night.

My nerves were shot on the way back to the airport because my wife would have killed me if I got stuck in Turkey, but no one said a word.

There were questions at immigration in Denver, "You were there for vacation? I've never heard of that", but it all went smooth, and I was home safe and with the girls that Saturday afternoon.

I haven't stopped thinking about this trip since then.