Working from Former Soviet Capitals 2021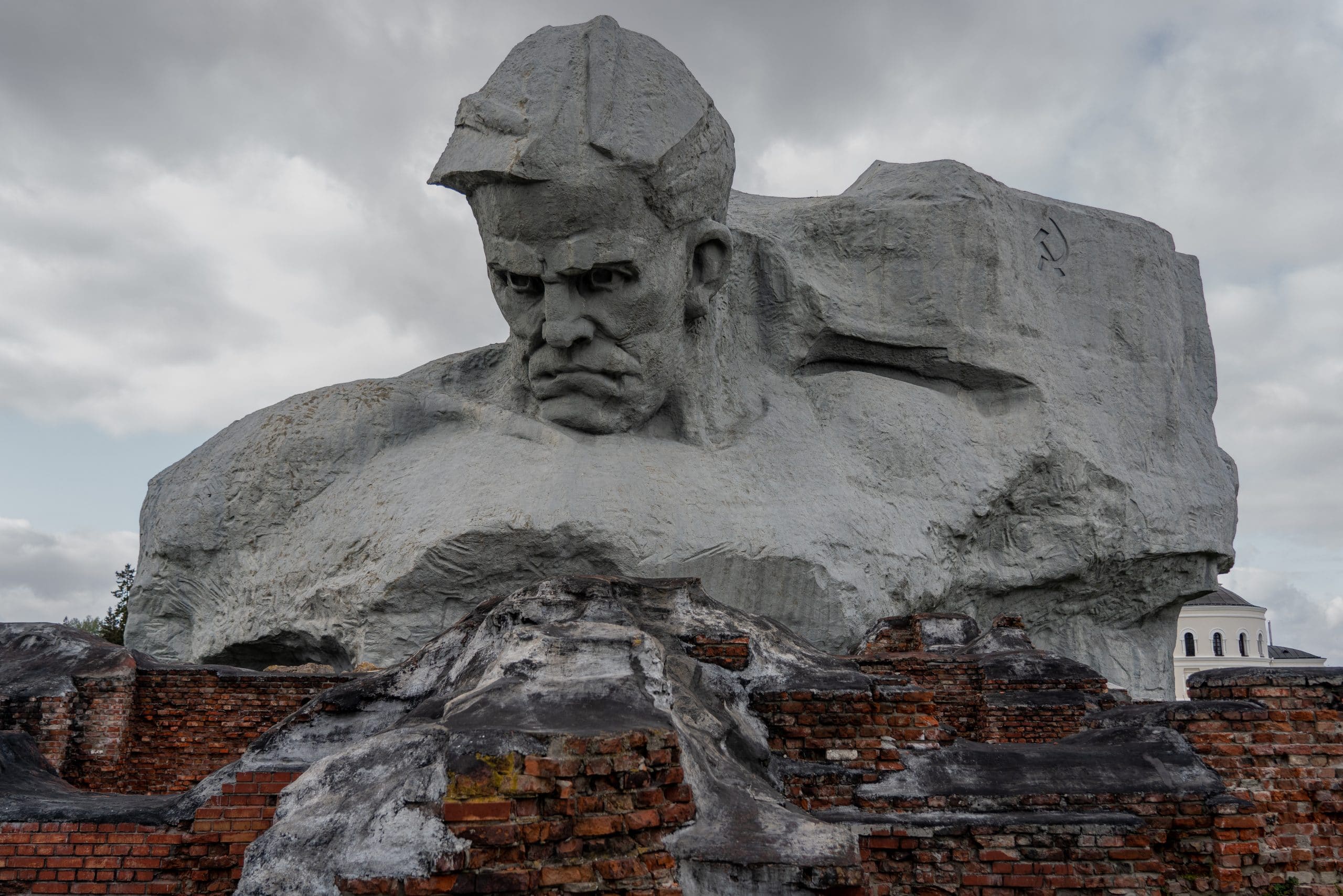 My Russian visa still had a couple days before it became valid, and I was waiting on PCR test results in Helsinki, so I decided to take a 25-minute flight to Tallinn.
My last trip to the Baltic states was cut short when I left my friends in Riga and flew to Ukraine.
I always wanted to check Estonia off my list but wasn't going to make a special trip to do so.
The waiting game offered the perfect opportunity to spend a couple days in the World Heritage area of Tallinn's Old Town. I used Marriott points to book a couple nights at the Telegraph Hotel and enjoyed a couple days exploring.
It was at the Põhjala Brewery, enjoying an IPA and some BBQ in the sun, that I started to get nervous.
The rules for entering Russia were always changing and I read you had to travel directly from a country that had direct flights to Russia. I would be flying back through Helsinki.
Would they let me board? Would they let me enter when I landed? Pictures of Snowden stuck in limbo were flashing through my mind. Lol.
Stressed Out at the Airport
When I checked in for my flight in Tallinn, the gate attendant looked at my passport for what seemed like an hour, then she went to make a phone call. But then she came back, printed my boarding pass, and I was on my way. Still unsure if they would grant me entry when I got there, I did my best to enjoy one of the most comfortable airports I've ever been in. Turns out my fears were unfounded. After a couple short flights with Chinese in hazmat suits and Russians who refused to wear masks, I was in Moscow.
Arriving in Moscow was a shit show. Passport control was a madhouse. People shoving, no real lines, just everyone for themselves. The woman at the counter got angry with me when I presented my documents. She kept yelling the same question at me, but I couldn't understand her through the mask and glass window. The chaos didn't end there. I ended up getting through the area where they check vax cards and health declaration forms without showing anything, because there was no order and I just kept walking, but then there was the barrage of pushy taxi drivers.
Then a major debacle led me to my first (and only) interaction with a Russian police officer. The Yandex app wouldn't work on my phone (most apps wouldn't) and the language barrier was tough, so I ignored all the pushy taxi drivers and went out to the official taxi stand. I booked a taxi with them, paid via credit card, and was on my way. It wasn't until a few minutes later I realized they charged me 10x the normal fare. I made my driver (who was also pissed because they only gave him the normal fare) take me back to the airport where I demanded my money back. After getting the police involved, I got some of my money back thanks to my honest Mongolian taxi driver.
The whole airport experience was an extremely bad first impression of Russia. Especially after coming from friendly Finland.
Arriving at my apartment building (one of Stalin's Seven Sisters) didn't exactly put me at ease, but I was in awe. There were people modeling for Instagram at the entrance of the imposing building that could be seen from almost anywhere in the city. The views from inside my apartment were incredible. The internet was 10x faster than Finland, but technology aside it felt like going back in time. I was worn out and frustrated and ended up staying in to relax and read. I would leave the exploring to the next day.
Red Square
My first day/night in Moscow was a little rough. I am embarrassed to say I didn't think I was going to be able to make it on my own. I posted to the EPS group looking for a fixer and was laughed at. Once I got out into the city, I realized why. Moscow is an extremely easy city to navigate.
The Yandex app (once I got it working) is Uber. The Metro is straightforward and has all stops marked in English. Most restaurants have English menus. ATMs are everywhere.
In all reality, I was kind of disappointed in how easy Moscow was. Growing up in the U.S., I always thought of Russia as "the other", but it turns out Moscow really isn't much different than many other cities I've been to.
Red Square is a place I've always wanted to see though, and it did not disappoint. Especially at night with everything lit up. The iconic Saint Basil's Cathedral, the red brick walls of the Kremlin, and the impressive Gum mall, all make for one of the more impressive city squares.
Walking around the square, hearing all the chatter from families conversing in Russian, did make me feel like I was somewhere else. The place we always feared as kids in the 80's.
The days were chilly, but warm in the sun, and the nights brought out all the fluffy hats and sweaters and long jackets. It was the Russia I'd always pictured.
Gum is a large shopping mall with locations all over the former Soviet states. The one on Red Square is gigantic. It was so festive that even the Russian gangsters were enjoying themselves. 
I went into Lenin's Mausoleum without realizing his 97-year-old corpse was on display. I thought it was a wax sculpture at first. So creepy. Stalin used to be next to him, but they removed the body and buried it after the tide turned against him.
The one day I decided I was going to visit the Kremlin, it was closed.
There was heavy police and military presence all over the city, so I'm guessing there was official business going on behind those walls.
My favorite breakfast place was a small café in one of the hipster neighborhoods. People watching here was the best.
The one fancy dinner I had. The atmosphere was great and the vodka flowed like wine, but the food was only ok. I realized how comfortable I was in the city when I walked the 30 minutes back to my apartment late at night, slightly buzzed, blasting Russian black metal through my earbuds.
Everyone who was anyone is buried in the Novodevichy Cemetery.
Except for Lenin, of course
Les enfants sont les victimes des vices des adultes
Children Are the Victims of Adult Vices is a collection of statues in Moscow that represent all the dangers children face (drugs, child labor, prostitution, alcohol, etc.) while a mother looks on with indifference. It's very well done, but kinda creepy that it's right next to a children's playground.
"I follow the Moskva, down to Gorky Park, listening to the wind of change.
Take me to the magic of the moment, on a glory night, where the children of tomorrow share their dreams"
I couldn't get that Scorpions song out of my head as I walked along the Moskva River to Gorky Park.
Along the way I saw one of the ugliest monuments I've ever seen.
I also visited Sculpture Park (aka Fallen Monument Park). It's where the statues of the Communist past ended up during perestroika. I've always wondered why we couldn't do something like this in the U.S. Rather than trying to erase the past by destroying Confederate statues, etc., why not put them in a museum or a "park of shame"?
I toured Mosfilm studios. It is the one studio that has been releasing Russian and Soviet films since 1924.
Some of my favorites are Stalker, Come and See, The Cranes Are Flying, Mirror, Solaris, and The Ascent.
The tour was completely in Russian and I didn't understand a thing, but it was still fun to walk around the sets and see some of the costumes and cars and stuff.
An opportunity to take 4 days off work presented itself, so I decided to travel to Belarus for a long weekend. Unfortunately, I needed a visa because I was coming from Russia. There is no passport control between the two countries, so I needed a visa to present before boarding a flight. The embassy staff were very friendly, and it wasn't the hassle I expected it to be. I even found a great taphouse to hang out and have a coupe local IPAs while I waited.
Moscow allowed me to experience one small part of Russia.
I felt comfortable and never felt unsafe.
Working US hours was more difficult than I'd imagined though.
I planned on working from 6:00pm-2:00am, then sleep from 2:00am-9:00am, then explore by day. The biggest issue was falling asleep at 2:00am. I can't go to sleep right after work. So, I'd usually end up reading Crime & Punishment until about 4:00am, then I'd FaceTime with the girls, then I'd fall asleep and have heavy dreams and wake up a few times before it was time to get up.
I never got on a real schedule.
The weather was beautiful my entire time in Moscow. It rained a few times, but never while I was out.
My apartment, and the view, made me feel at home in the city. If anything, I was too comfortable and had to force myself out every day.
Traffic is awful in Moscow, but the metro is a great alternative to Yandex.
Belarus was not what I expected. I don't know what I expected, but I was overwhelmed by the friendliness of the people and how clean everything was. This is a country that was closed off from the world for a long time, experienced a failed revolution less than a year ago, and is ran by the "last dictator in Europe." But everyone, from my Yandex driver to the lady standing in front of my (very Soviet) apartment complex, to the nicest old couple who rented me the place, was so welcoming. The Airbnb wife spoke English better than her husband, so she kept trying to interrupt him when he was talking to me, and he kept shooing her away.
The land was all orange and yellow as we drove into the city. You could eat off the streets in the city center (because the government employees a team of cleaners and because people just don't litter). The thing that struck me the most on my first walk was how much more Soviet it felt than Moscow. If I were to ignore the McDonalds and KFC, I could almost imagine I was back in the USSR.
The country is super safe for travelers. I felt no animosity from anyone, despite being from a country that has levied heavy sanctions recently. There are no direct flights to Belarus from the U.S. or most European countries ever since Lukashenko forced a Ryanair flight to land in Minsk to retrieve a blogger who was critical of his government. This just happened in May of this year. Even most flyover flights have rerouted.
When you want to celebrate the power of the workers against the evil West, but still love some fried chicken.
Belarus has been ruled by the notorious dictator, Lukashenko, since 1994, when he was elected for a normal term (and then solidified power by constitutional reforms). He is very much a fan of the USSR, and the country is a time capsule of that period.
But the youth are rebelling and looking to the future. There was a failed revolution last year and many people think the system is on the verge of collapse.
And роял = royal in Russian.
Russian Social Democratic Labour Party
The Green House is a replica of the house that once stood there. It is where the RSDLP was born.
Right across the street is the apartment building Lee Harvey Oswald lived in.
25% of the Belarus population died in WWII (Great Patriotic War). If you've ever seen Come and See, you'll know about the villages that were attacked. People were locked in barns before they were burned to the ground. Khatyn was one of those villages. In 1943, around 150 people were burned alive here. The deaths in Khatyn and across 185 other villages are attributed to the Nazis. There are stories coming out now that Soviet troops and partisans also committed atrocities in the region. The history of Belarus throughout many wars resides in a grey area. None of that takes away from the fact that all these villagers experienced a horrible death.
The memorial itself is somber but very well done. The entrance is marked by The Unconquered Man. Joseph Kaminsky was the only survivor and the statue shows him carrying his son. There are 26 chimneys representing each home destroyed. It is said that people came to the village and used the fireplaces to keep warm after the massacre. A bell rings on each one on a rotating schedule to mark each death. Each village has a granite gravestone. There are 3 trees in the Square of Memory, with a space for a 4th, representing the 1 in 4 people who died during the war. An eternal flame burns there.
The whole monument blends into the quiet space surrounded by forest. It is a very peaceful place now.
The Mound of Glory, a memorial to the Soviet soldiers who fought in WWII, was the first place I was extremely cold on this trip. The wind ripped through the monument when I got to the top and it made me question whether I wanted to go back to Russia. The weather in Saint Petersburg was changing and it was looking very cold and wet. This is when the idea of going to Georgia popped into my mind.
Zair Azgur was a famous Belarusian sculptor, and a ton of his work has been crammed into a very small space at his memorial museum. I got there right before it closed but they let me in. There was a group of musicians setting up for a concert that night. A surreal space to be playing music. The creepiest statue was that of the founder of the KGB holding a child.
Brest could have been reached by train. It probably would have been even faster. But I will never regret hiring Vladimir to drive me. At 59-years-old, the man had stories that could fill volumes. Born in Ukraine and raised in Russia, he now resides in Minsk with his Russian wife and 12-year-old son. He has visited 80 countries, most at war, in conflict, or dealing with major displacement issues. He fought for the Soviets in Afghanistan, he worked counterintelligence in the Cold War, and saw some shit in Chechnya. Still employed by the UN High Commissioner for Refugees, he'll be able to collect his pension in any country he wants in 3 years. He doesn't believe Belarus will survive another year, so he's trying to decide where he wants his son to grow up.
As we crossed the Stalin Line, he pointed out pill boxes from WWI and WWII, the peppered fields that have seen so many battles through the centuries. He talked about all the amazing things he's found in those fields using a metal detector. He had me listen to how the sound of the road changed in certain parts, where it was wide and the trees had been cleared, so I could understand that the freeway doubled as a runway for military aircraft.
Both his grandfathers fought for the Soviet Army and the NKVD. He told me how Belarus only has three ways to enter, because the rest of the country was fortified by forests, rivers, and swamps. He talked about how the partisans were not guerillas. They were just AWOL military looking after their own interests. The heroes of Brest didn't really hold off the Nazis, they just survived. And most of them were sent to the gulags by Stalin.
He talked about how all the good products from Belarus were shipped to Russia. His friends in Russia could get better quality Belarusian vodka and meat than he could locally, and it was less expensive there. His niece had to flee to Poland because she was wanted for the protests last year. He believes the population of Belarus is much less than reported, because the youth leave without telling the government. And even though he's spent a good part of his life working for refugees, he had no love for the Iraqis flooding into Minsk. He does not consider them refugees but sees them as opportunists that do not share the values of the Belarusians.
Vladimir is an extremely well educated and well-traveled man, and he misses the USSR. He said at least back then they had something to be proud of. Spending 12 hours with this man was the highlight of my entire stay in Belarus.
"Anyone can be President of Belarus, as long as they have experience being President of Belarus."
"The politicians used to just get some grease on their fingers, now they slice the pig down the middle and take half."
"Belarus has about 6 months to a year left, then it will be absorbed into Russia. It will be a peaceful transition"
"CCCP now stand for Cool Communist Concrete Photography"
"The Russian military wasn't in the Ukraine; it was just polite men in green uniforms."
As I got out of the car and put my beanie on "there you go, you look Georgian now!"
About eight months into COVID, I was losing my mind and considered moving my family to Georgia for six months. They were allowing digital nomad visas. It didn't happen, but the icy rain in Saint Petersburg caused me to change my plans and head to sunny Tbilisi. I booked a flight from Minsk, a night at the Marriott on points, and an Airbnb around the corner for the rest of the week. There were big protests in the city center a couple days earlier, but everything seemed safe enough.
I was immediately in love with the city, and Georgia is a Top 10 country for me now. It has all the comforts of Eastern Europe, but also a lot of Russian Empire / Soviet stuff. It has great infrastructure, fast internet, and good cell coverage. It has beautiful mountains and a wine country. It has very good food (local and foreign cuisine is offered all over the city, via delivery, upscale restaurants, and everything in between). They have their own Uber (Yandex). And it's cheap as hell.
Sure, they try to overthrow their government and like to get into fights with Russia occasionally (they hate Russians), but that's not unlike the U.S. these days.
The biggest issue with working from Georgia was the time difference. I was working 11 hours ahead of mountain time.
Tbilisi has dogs like Istanbul has cats. They are well taken care of, friendly, and some of them are even tagged. They just sleep in the sun and drink from the fountains and seem to have a great life.
Georgia is a very religious country, with 85% of the population subscribing to the Georgian Orthodox Church, but mosques and synagogues pepper the landscape as well.
This colorful candy is made with nuts and grape juice. It's pretty, and tastes alright, but wasn't something I'd go out of my way to have again. It's hanging in storefronts all over the city.
The modern clashes with the old all-around Tbilisi, but this pedestrian bridge (also known as the Bridge of Peace) over the Kura River stands out among it all. A lot of people joke that it looks like a sanitary napkin.
There is an abandoned train station on the edge of town. There are people living in some of the cars. Not homeless people, but people who have literally turned some of the cars into homes. I wandered around but got sketched out when some random guys seemed to be following me and then they disappeared behind one of the cars.
This abandoned Soviet cable car station was much less sketchy than the train station. The construction workers were nice enough to let me in, but not before asking where I was from. I think I would have been denied if I was Russian.
Renting a vehicle in a foreign country is one of my favorite and least favorite things to do. There is nothing like having your own ride to go exploring, but there is also the fear of dealing with a shady company and losing a large deposit because of an accident.
I'd heard people drive crazy in Georgia as well, but this ended up being one of the best experiences I've ever had with a foreign rental company.
They brought the Toyota Fortuner Hilux (big in the Emirates) to me at my apartment, I paid cash with no deposit, and they came and picked it up from me when I was done.
The drive was amazing as well. My destination was Stepantsminda (aka Kazbegi, small town in the Caucasus), but I made quite a few stops along the Georgian Military Road.
There is a paved road to Gergeti Trinity Church, or a partial road, but the gang of 4×4 taxi drivers had it blocked off when I got there. I'm not sure if it was officially closed or if they just closed it so they could charge people for a ride up. 
Luckily, I had a 4×4, because even with the clearance I had, it was a rough ride. So worth it though. The church sits at 7120 ft. and is surrounded by the snowcapped peaks of the Caucasus Mountains. I spread some of Dad's ashes there. It was his birthday.
I decided to stay in Kezbagi for the night. I found a room at the Hilltop Kazbegi hotel just before sunset. The view from the balcony was nice, but the clouds had dropped down to bury the town in fog. I couldn't see much until the next morning when I woke up to the crystal clear 16,517 ft. face of Mount Kazbek.
That night I took the car down into town for dinner and couldn't see a damn thing. The Toyota was almost swallowed by a few potholes, but the restaurant was worth it. A family affair, with the daughter cooking and the mother serving, Baba's five tables were full, with a rotating group of travelers always waiting for the next to open. The khinkali and khachapuri were both excellent.
I hit this recommended restaurant when I got back to the city. It was the first place to ask for proof of vaccination the entire trip, even though it was outdoor seating. This is where I had my best tasting local beer (a farmhouse ale) and finally tried satsivi (chicken in walnut sauce). Like so many great places in Georgia, it was almost hidden. Just a mural to give a hint of what lay behind.
I finally made it out to Nutsubidze street on my last day in Georgia. I was looking for the Nutsubidze bridge complex; three brutalist apartment buildings connected by a skybridge.
I booked a Yandex. The driver was extremely friendly. His 19-year-old son was teaching him English. When we got to the buildings, I wasn't sure we were in the right place. I showed him a photo and he didn't know. Then I got out of the car and looked up at the bridge directly above us. I pointed up, he looked and shook his head with an expression on his face like "why do you want to see this?"
The elevator needed a key (I heard it was coin operated before), but a nice old lady let me ride up with her. She even let me off on the right floor. This place wasn't a tourist attraction. People live here. I find this kind of concrete architecture extremely interesting though. Not only the buildings and the bridge, but the view of the old Soviet skyline from those heights as well.
I didn't have a key to get back down, so I took the stairs. I passed a likeminded traveler on the way down. He didn't have a nice old lady to help him up.
A self-administered COVID test, a quick nap, and then I was off for my early morning flight.
Leaving Georgia was easy. The customs lady rolled her eyes while looking through my passport. I asked her what was wrong, but I already knew. She said, "you know!" and laughed. She was talking about my Russian visa.
I grabbed a croissant and Turkish coffee from Dunkin' Donuts ("America runs on Dunkin'") and threw it away after a couple bites and sips. It was disgusting. Then I bought a bottle of Georgian wine and chacha to bring home.
This journey started out with a week in Finland before crossing into the former Soviet states, and that's where I spent my last night before the journey home. I really didn't know where I was going to end up on this trip, so I booked a roundtrip ticket from Denver to Helsinki.
After a good, cold night in Helsinki, I flew to rainy London where I had a proper English breakfast, was told to keep my distance (over the PA) a million times before being crammed into a tram with a hundred other people, and subjugated to "random" additional Homeland Security screening before the long flight home.
The trip was a success. I feel like I know a lot more about a part of the world I'd never been. I will visit Georgia again, with my family, and for an extended period. I could seriously consider living there.